Lexi has been with us for many years. Her engaging smile and pension for tiaras warmed our hearts. So it was especially difficult this spring when we announced that we did not have space to add a fourth-grade class in the fall and were forced to say good-bye to Lexi and her classmates.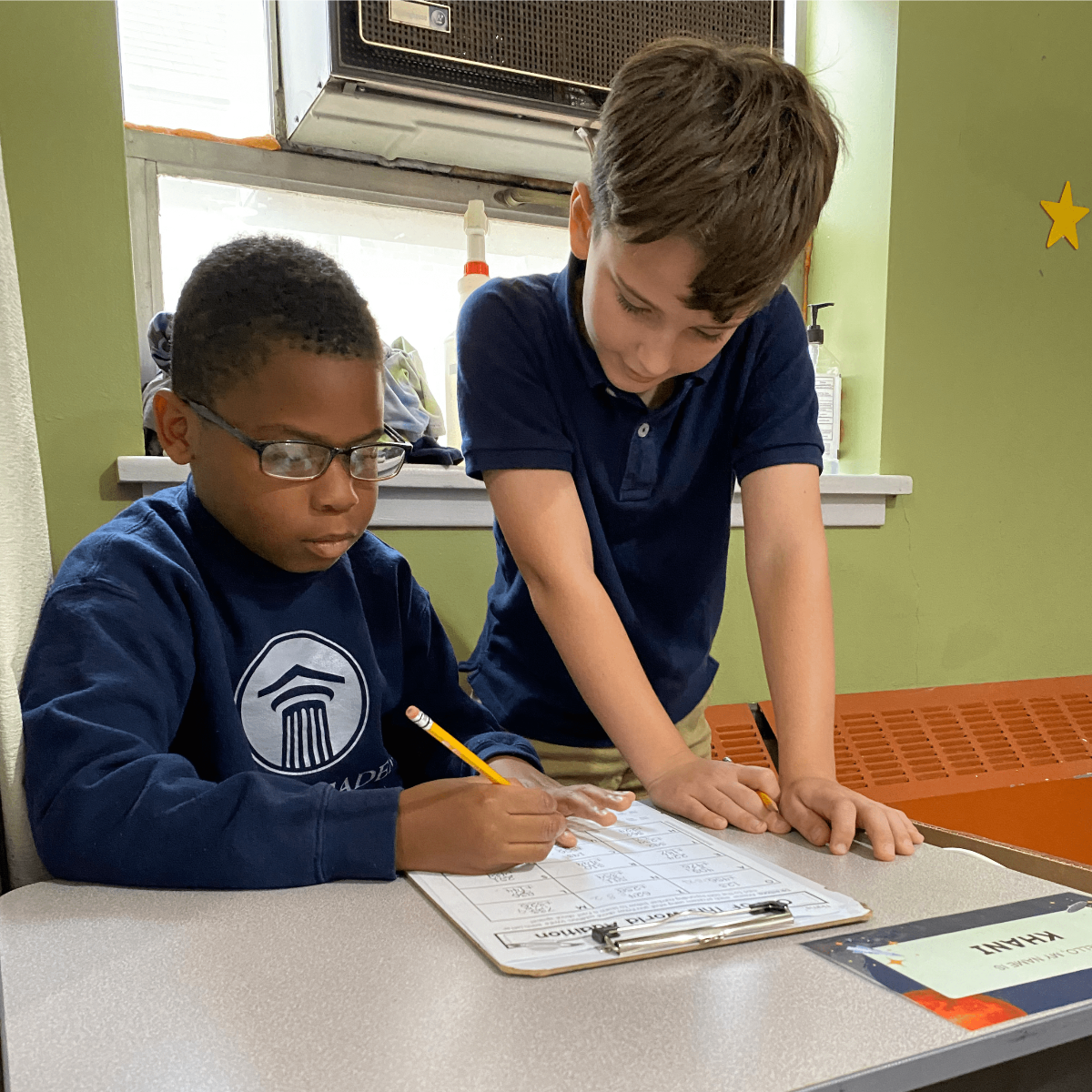 We worked hard to connect our outgoing third-grade families with other private schools in the area. Thankfully, Lexi was able to take advantage of this connection, and she is now enrolled in West Shore Christian Academy. We're encouraged that she's doing well, and through the generous contribution of one of our donors, we were able to help with her tuition cost at WSCA.
Aryian is in third grade this year and has been wondering where she'll attend fourth grade next year. We are happy to tell her and her family that she can stay here at Logos Academy Harrisburg. Our staff plans to vacate the current office space to make room for fourth grade. At this point we're not sure exactly where the staff will be relocated, but we're working on it.
It is your generosity that makes this possible. Between salaries, furniture, equipment, and building improvements, it costs us approximately $42,000 to add a new classroom of students. Tuition covers a quarter of that expense. Your generosity covers the rest!
As we've grown over the years, we've upgraded the paint, electrical system, air conditioning, and carpeting in the building. This summer, we plan to upgrade our bathrooms. In the summer of 2024, we expect to upgrade the classrooms below the sanctuary, with the end goal of serving all of our students well–all the way through fifth grade. You make this possible.