Developing a Love for Learning and Service
Rhaegar started at Logos Academy when he was just four years old. Now he is looking forward to fourth grade, which, thankfully, you are helping make possible through your faithful and generous financial support. You make possible the quality and compassionate education that we provide in a Christ-centered environment.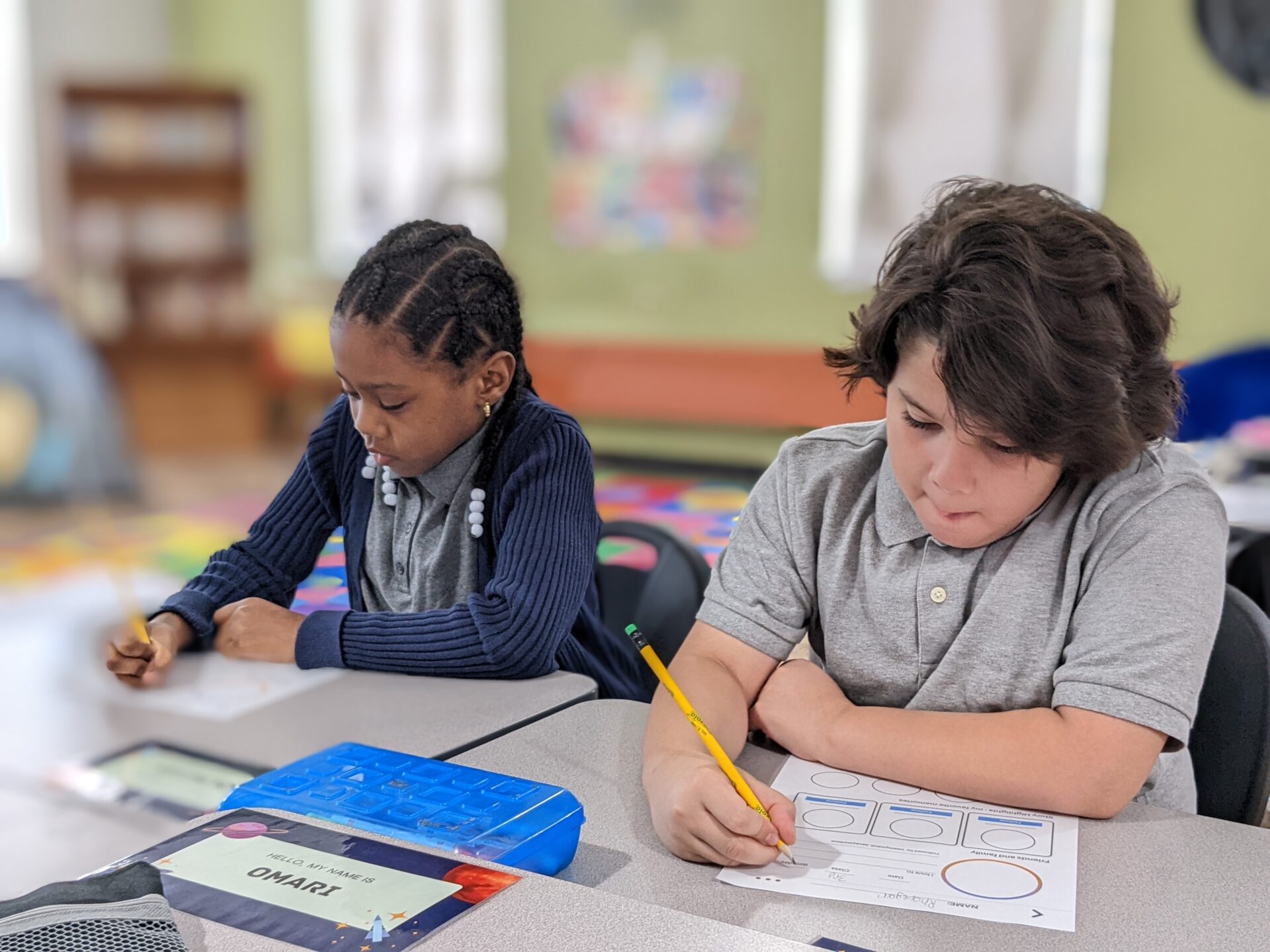 A quality education can be measured by state standards and testing, but as many of you know, that is just one part of what we have in mind when we think of education.  A "true education," as Martin Luther King, Jr., so well stated, is that of "intellect and character." We are concerned that Rhaegar learns well but we are equally concerned that his character is formed–that he is well educated and virtuous; that he is developing a love for learning and service. This is what comprises 'compassionate education.'
A compassionate education is one that recognizes students learn best when they are known and loved. It's one in which teachers seek to understand students' behavior, not just manage it. It's one where social/emotional learning is an essential component of the overall curriculum. It's one where students like Rhaegar learn to understand and manage their emotions and their impact on those around them.
Your faithful and generous investment in Rhaegar and his fellow students has shaped Logos Academy Harrisburg into what we are today and, equally important, what Logos Academy will be for students who follow Rhaegar over the years and decades to come! Thank you for helping us build a legacy of cultivating well-educated, virtuous students who have developed a love for learning and service.