We're Off to a Great Start!
We are almost a month into the new school year and are off to a great start! In spite of strict COVID-19 related protocols, routines are in place and students are learning and growing. We made the difficult decision in early August to offer only in-person instruction (rather than a full week of virtual instruction in addition to in-person instruction.) Most of our students returned, but a few were understandably uncomfortable amid COVID-19 concerns and opted to pursue an online option.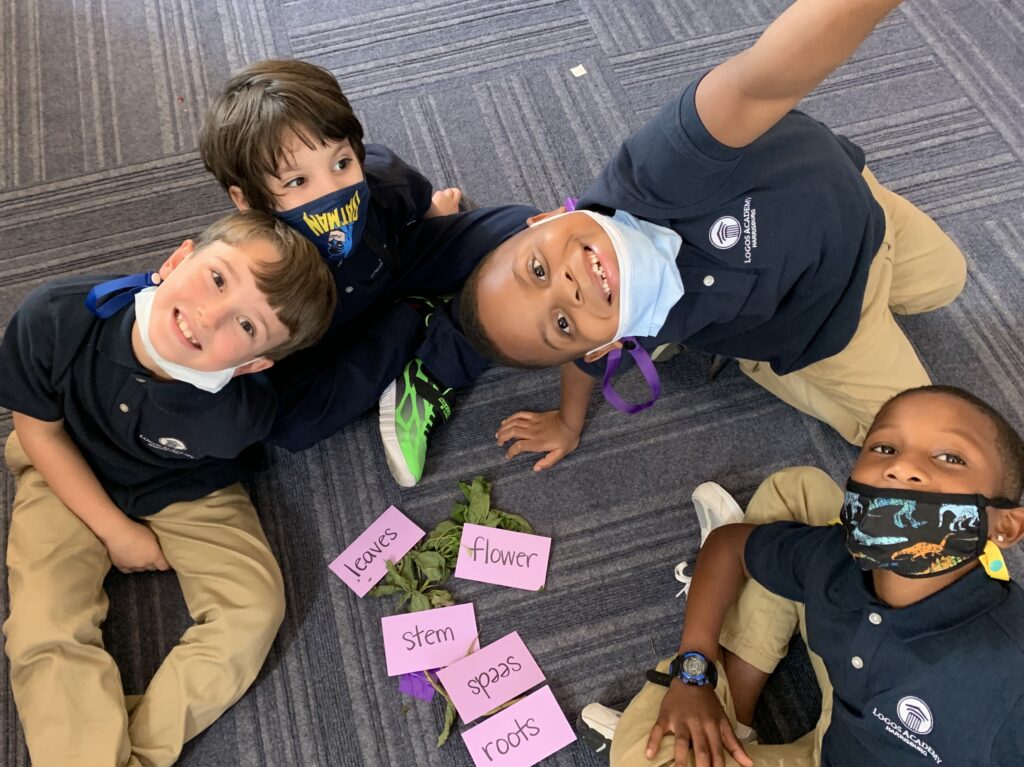 One of these students, while being assessed for first grade in a local online public school, displayed the rigorous education he had received at Logos Academy Harrisburg. The assessor told his parents that he was "…the first student assessed who was reading at a first grade level– kudos to his kindergarten teacher." This student initially came to us in preschool with significant language delays, but thanks to our excellent parent partnerships, our committed staff, and our rigorous curriculum, he is more than prepared for first grade! Furthermore, we are elated that his parents have since elected to continue his education in person at Logos Academy Harrisburg!
We are proud to note that we consistently see our students score significantly higher than students who come to us from other programs. We are deeply thankful for our staff as they manage a larger workload and work with students whose lives are further stressed amid the pandemic.
Here are some highlights of our year so far:
While we had to close our pre-K program this fall amid COVID-19 concerns, enrollment in our K-2 program is strong, with just a few open spots in each classroom. We continue to receive inquiries about openings in our program.
We opted to offer one day of virtual instruction in addition to four days of in-person instruction, and the schedule is working very well! Students are arriving on time, well rested and prepared to learn. Thanks to our community partners, all families that needed computers received one. Two Fridays ago, we saw 100 percent attendance in two of our three classes for online learning.
You generously gave in response to our request for funding to address a number of needs, including students desks and new AC units. Our income has been healthier this fall than any other fall in our five-year history!
Our Board of Directors is taking the very first step at looking at options for school growth in the future, including the possibility of acquiring our own building. With our aggressive vision to add a grade each year, creative planning is required to meet the demands of a growing school. You continued support is essential!